I'm Jamie Thingelstad, and this is the Weekly Thing. You can read this, click on articles, all while knowing that your privacy is preserved and nobody is watching you. There are no tracking pixels or masked links here, and never will be!
---
Hello! 👋
Welcome to the first Weekly Thing of 2023! I hope you had a great holiday and a good start to the new year.
We were able to get away between Christmas and New Years and this year I made a Holiday Week List of things I wanted to do. It included writing a "meaningful" blog post each day, which I did and then some.
I also wrote a series of blog posts about POAP, specifically my wishlist for what they might add, thoughts on premium features for POAP Issuers, some cool POAP Extensions, and even what a revenue model could be for POAP as a Business. I even considered POAPathon Future Thoughts, the community run design service for POAP.
That is a lot of POAP. 🤣
I love having my own website to write on. Writing is thinking, and it is fun to be able to think out loud.
---
Featured
How would you feel about your journal being a dialogue between you and a chatbot? At first the idea sounds very strange, but this article from Shipper is a relatively deep exploration into that concept. He experiments with different personas for the GPT-3 to use with different results. It is super interesting.
There is something innately appealing about building a relationship with an empathetic friend that you can talk to any time. It's comforting to know that it's available, and it's exciting to think about all of the different prompts you can experiment with to help it support you in the way you need.

There is also something weird about all of this. Spilling your guts to a robot somehow cheapens the experience because it doesn't cost much for a robot to tell you it understands you.
It seems weird that AI could be our friends, our confidants. But surely that could be. What if opening your diary was really like tapping in a chat with a bot. What if every human being could have a bot like this that was around for them, for their whole lives? Is that a good thing? It seems like no, because we are not just brains on a stick. We experience different hormones when we engage with humans, face-to-face. But what if that isn't an option? What if nobody wants to listen to you? What if a therapist is too expensive? Is it better to get no therapy because you cannot afford it? Or would the AI be better than nothing.
When people were using GPT-3 to help them provide support to peers, their responses were rated significantly more highly than responses that were generated by humans alone.
Wow. The awareness of the robotic response was the notable downside. But what if that awareness wasn't there.
We are entering some genuinely strange times.
I write a lot about the ills of social networking and algorithmic content, but YouTube is the service that I just look at and don't really know what to do with it. This persons story of recognizing their addiction is wild.
Yesterday, I watched 572 minutes of YouTube. That's just over 9.5 hours. The day before it was 444 minutes. Just shy of 7.5 hours. The day before that was 510 minutes. 8.5 hours.

Sometimes it's background sound to whatever I'm doing. But if I'm honest, most of the time I'm just watching, going from video to video. Not doing anything else. At this point, I have so many interests I'll watch content for. Climbing videos, computing history, endless amounts of video game footage, music videos, concert footage, interviews, wordless videos of food being prepared in the morning in Japanese restaurants. Anything that could catch my eye, I'd watch. It's gotten to the point where I don't really enjoy the video as much as the numb hypnotic state from consuming that much content.

It's safe. It's always there.
YouTube has become Internet infrastructure in a meaningful way. It is really challenging to simply block it. I wish you could turn off the suggested videos. There are some browser plugins that will do that. YouTube has definitely done harm in spreading hateful content. But it is also where you can learn so much. I'm happy that for me personally there is no risk of addiction because video isn't my preferred content type. But I watch my son on YouTube and I worry. He can get anything there. He knows YouTube channels in ways I can't imagine. His friends are the same way. YouTube has developed a core position in how they learn, entertain, and explore. I keep hoping that is okay… 😬
---
Currently
Watching: Tyler and I love to watch NOVA and recently watched Crypto Decoded. I know a lot about this topic and curious how NOVA would cover it. It is also recently produced, November 2022, so everything is pretty current. I was very happy that it was very well done, covered many different aspects, and educated on foundation topics. I would recommend watching this if you want to get a very approachable and even handed view of crypto.
---
Minnehaha Creek running open in the winter from Lake Harriet. Hundreds of ducks enjoying the winter water access.
Jan 15, 2023 at 4:11 PM
Minnehaha Creek by Lake Harriet, Minneapolis, MN
---
Notable
I remember reading some of these blogs back when they were in their prime.
We have been centralized so long that many of us don't even remember how it feels to experience online creation on an open plot of land.
It is shocking, in a delightful way, when you go back and look at all these various websites and see the splendor of their designs and writing, and compare that to the stilted uniformity of centralized social platforms. Let's make the web weird again!
Gioia shares insight on things he looks at to understand a persons character. A number of interesting prompts here.
Forget what they say — instead look at who they marry.
See how they treat service workers.
Discover what experiences formed their character in early life.
How do they invest their two most valuable resources?
Identify what irritates people the most in others—because this is probably the trait they dislike most in themselves.
Can they listen?
If they cheat at small things, they will cheat at big things.
Watch how they handle unexpected problems.
🤔
I read Four Thousand Weeks about a year ago now and I thought it was a good book. It even got me to make a Four Thousand Weeks Ring Graph that is still on the Mind & Body screen of my iPhone.
This website takes the primary messages of that book, and contextualizes it by having you enter your birthday at the beginning. For me…
You have lived two thousand six hundred sixty-three of them so far.
That's likely a majority of the weeks you'll see.
Good site, and good redux of the primary messages of the book.
Hockenberry wrote Twitterific, which was the Twitter client I used for so many of the 17 years that I've had a Twitter account. I haven't used Twitterific since I stopped posting original content on Twitter years ago. Twitter clients were at one time an amazing playground of features. Many features of Twitter today started in 3rd party clients. That is all done now, and that is just fine since Twitter can do what it wants. I'll still be happily over here on my website.
Larson again with a great overview of core meetings to run an effective engineering organization. I would agree with nearly everything he has included in here, and have done much of the same through my career. There are a couple of ones he has here that I haven't seen before and want to think about.
Interesting article taking note of negative press coverage that Coinbase and Brian Armstrong received, versus the positive fawning that Sam Bankman-Fried and FTX got.
But the Armstrong profiles illustrate a broader phenomenon, reflected through the coverage of the two firms: The way in which CEOs position themselves in America's polarized political and cultural conflicts, particularly on Twitter, cascades into coverage of often unrelated questions about their companies.
And concludes…
The coverage of the two CEOs is really a microcosm of tech coverage at its worst: Reporters at war with or enamored by the people they cover, and readers paying the price in the form of two-dimensional coverage. And what they missed was a contrast between two companies that couldn't be clearer in retrospect.
It is easy to cite that people like working with people they like, but it is fair to highlight the incredible miss here on the part of everyone, including journalists. Reporting requires hard work, and nobody did that work in the case of FTX and seemingly didn't want to do the work in the positive for Coinbase.
The rapid rise of AI could open the flood gate for tremendous amounts of content to be created, so much that it would be nearly impossible for people to navigate what is real and generated.
These advances represent a step-change in AI's potential to manipulate people and sow political chaos. When barriers to entry for creating content no longer exist, the volume of content rises exponentially, making it impossible for most citizens to reliably distinguish fact from fiction. Disinformation will flourish, and trust—the already-tenuous basis of social cohesion, commerce, and democracy—will erode further.
Ian Bremmer has been on a few podcasts talking about this as well. There he states it a little different, that we are entering a time where millions of people will not be able to know if they are talking to a person or a bot. I'd argue we are already there, but it is going to get even harder to impossible to know that in the future. The complete Top Risks of 2023 is worth reading as well.
There is a bit of good news. We do have a way to navigate this by using public key encryption and signing messages. I shared Sign Everything from Fred Wilson in Weekly Thing 237. We need to get moving to get our publishing platforms supporting the ability to sign what we create. Ethereum wallets, even without any funds in them, are fully capable of signing messages for free.
I love the message in this article and I work to be intentional with my time. However, the planning and time blocking techniques that Babauta describe here don't always work well for me. What I have found more powerful is to identify things that result in my being unintentional with my time. Anything on my phone with an infinite scroll has the potential to pull me in, so I delete them. Social media is a morass for unintentional use of time. Get rid of it. Intentionality is easier if you simply avoid systems that are built for unintentional actions.
We lived in Edina for three years and the snow removal is impressive. This article highlights why this is so much harder for cities. The short answer: cars parked on the street, and density of the city. Add alleys just to make it even more interesting.
---
Journal
I was excited to see nnxyz, one of my favorite artists, publishing on Nifty.Ink again after a couple months away. Bought nnxyz rawblocks 49 to celebrate.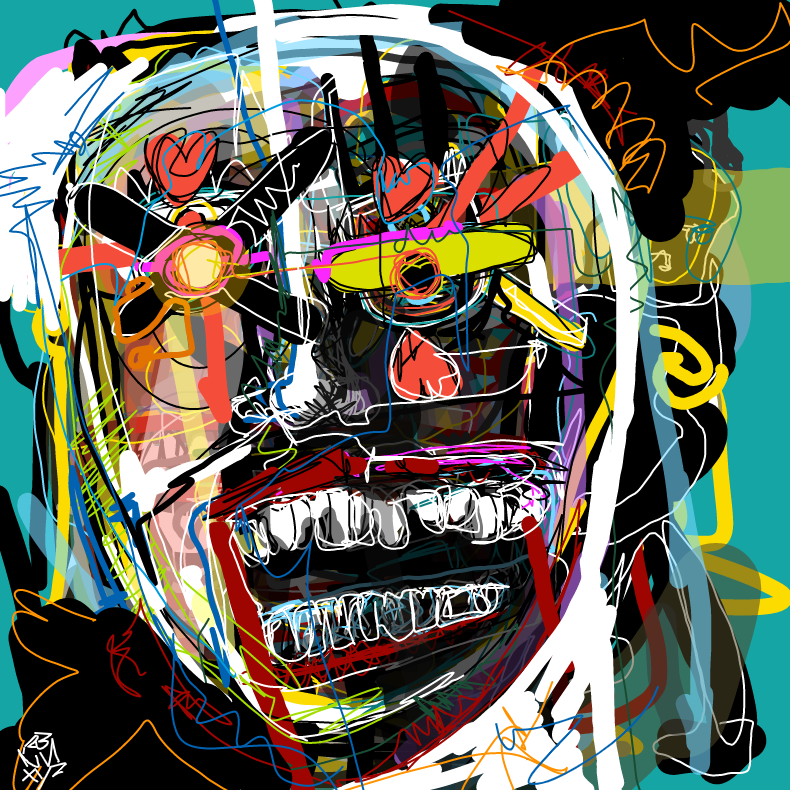 Film crew in the Cloud today shooting some video for #TeamSPS.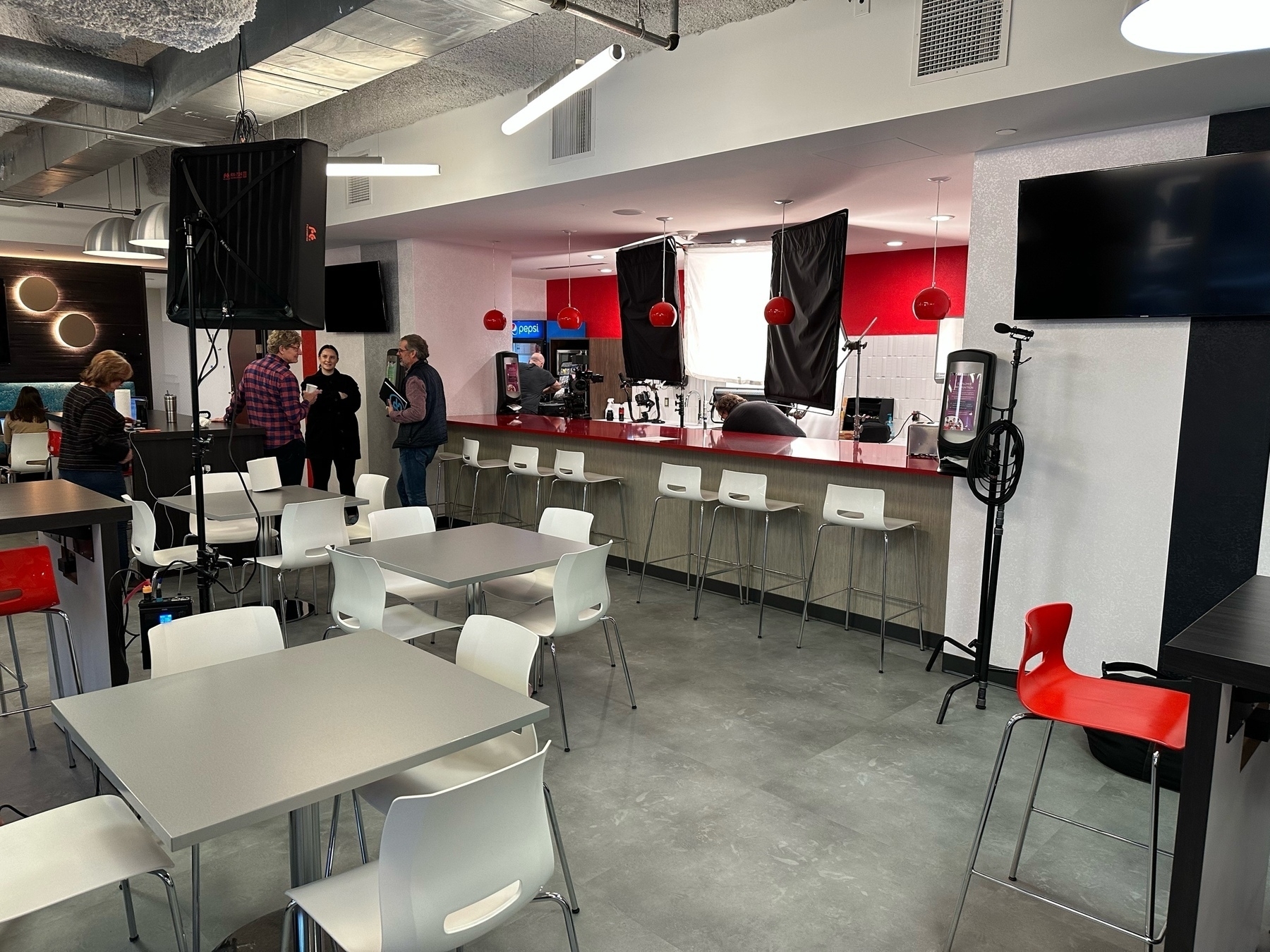 The remodel of #TeamSPS 5th floor is nearly done and we were able to move this week. It is great to be back on our "home" floor with a so many improvements!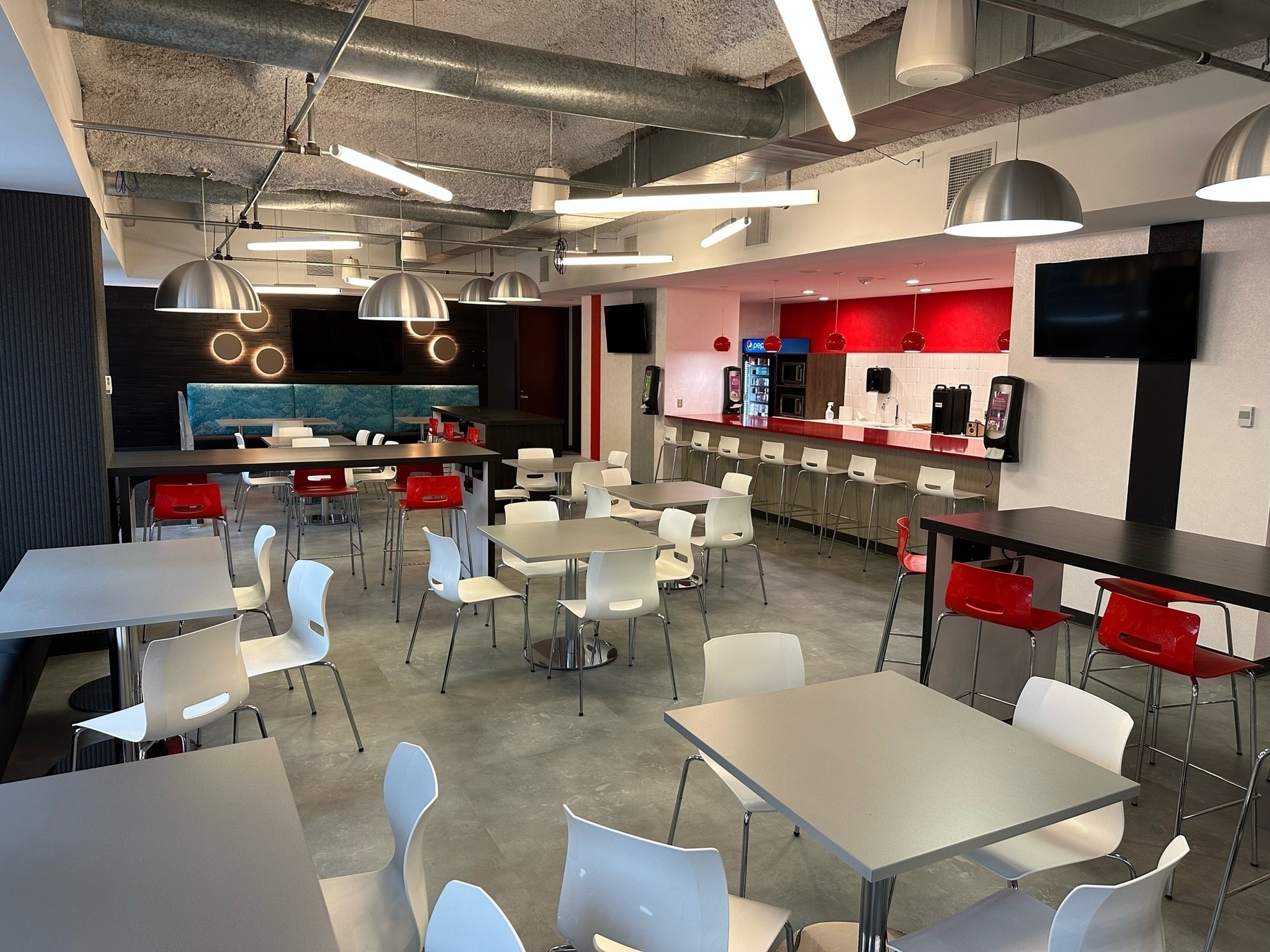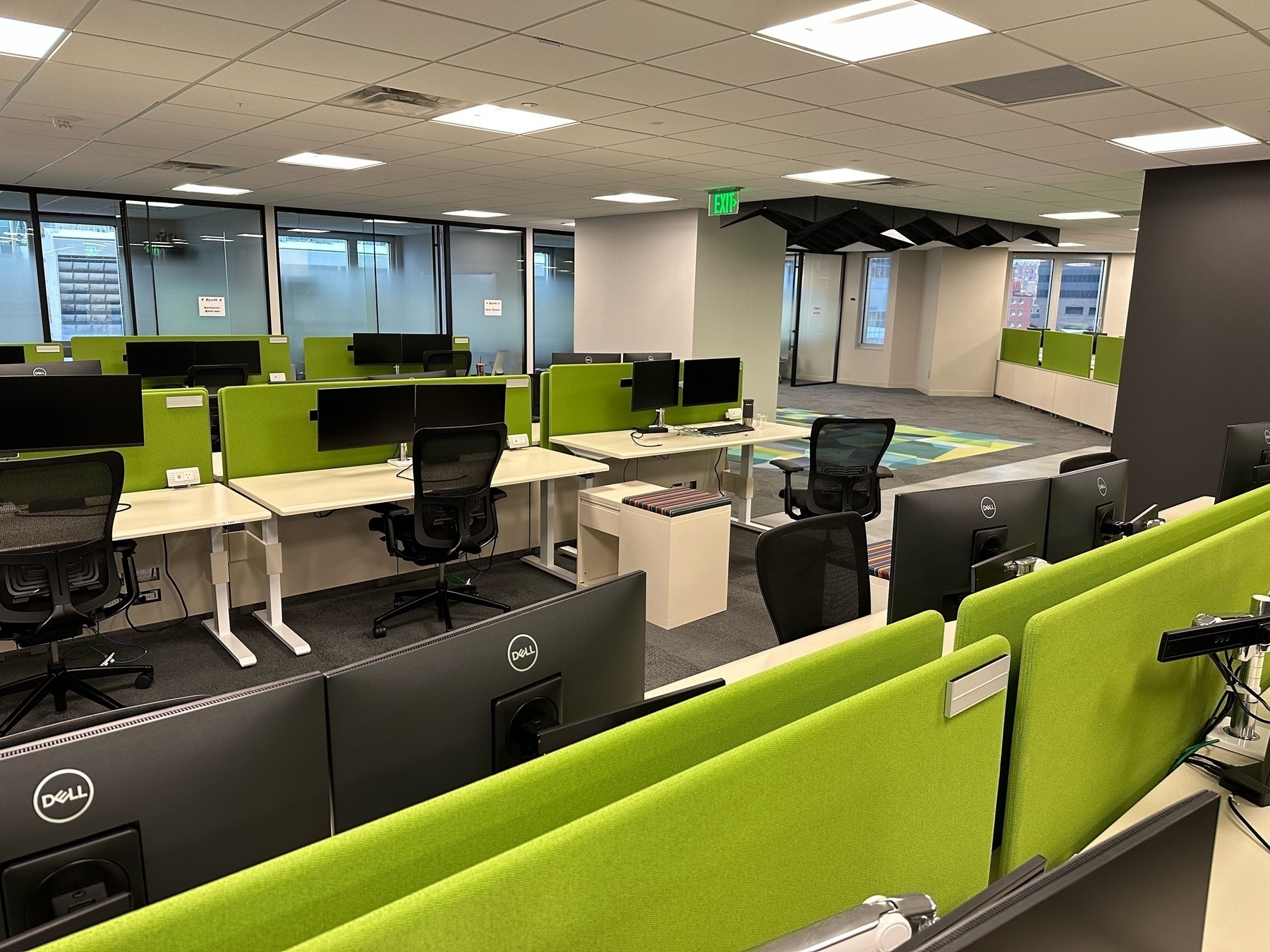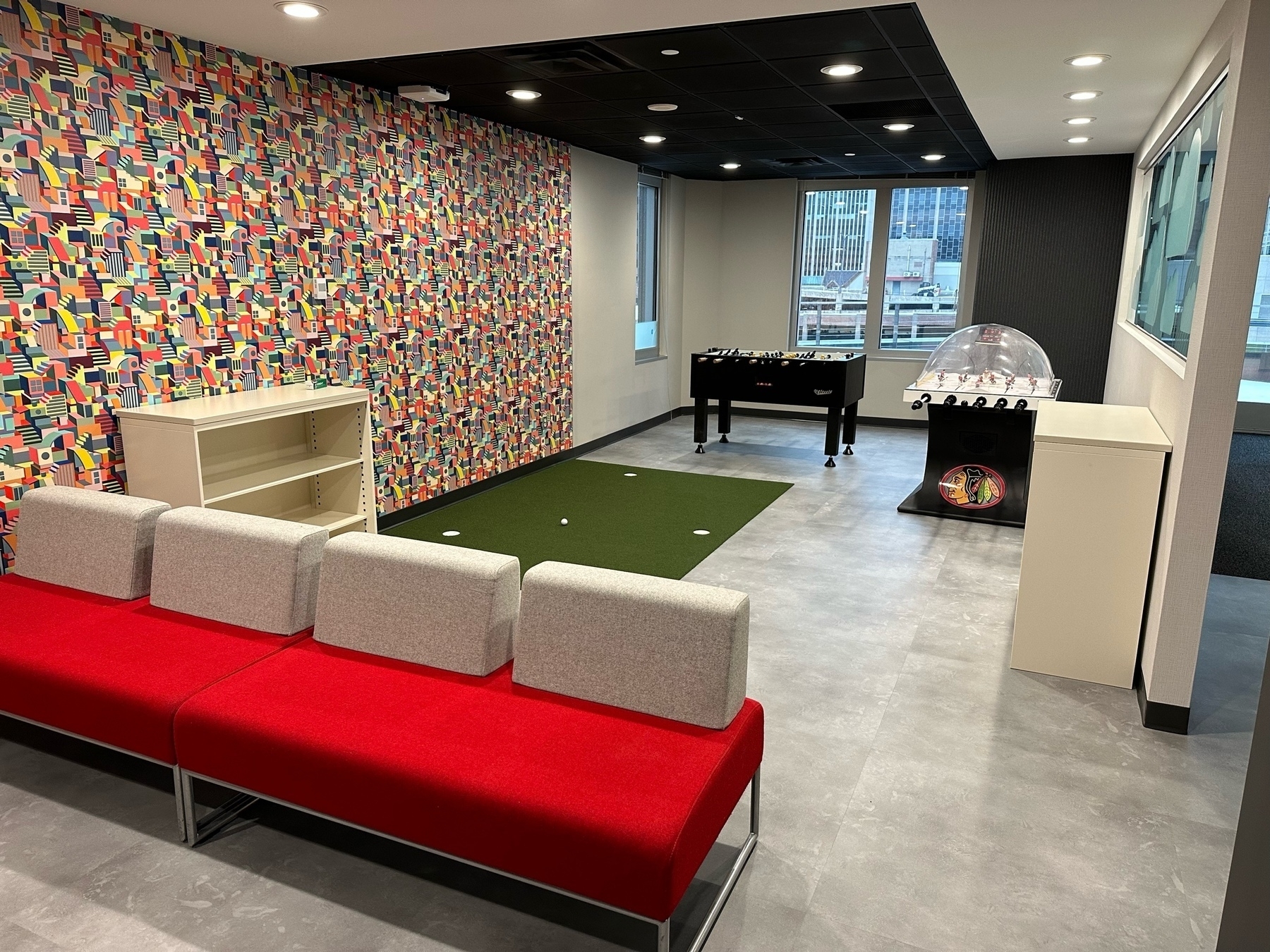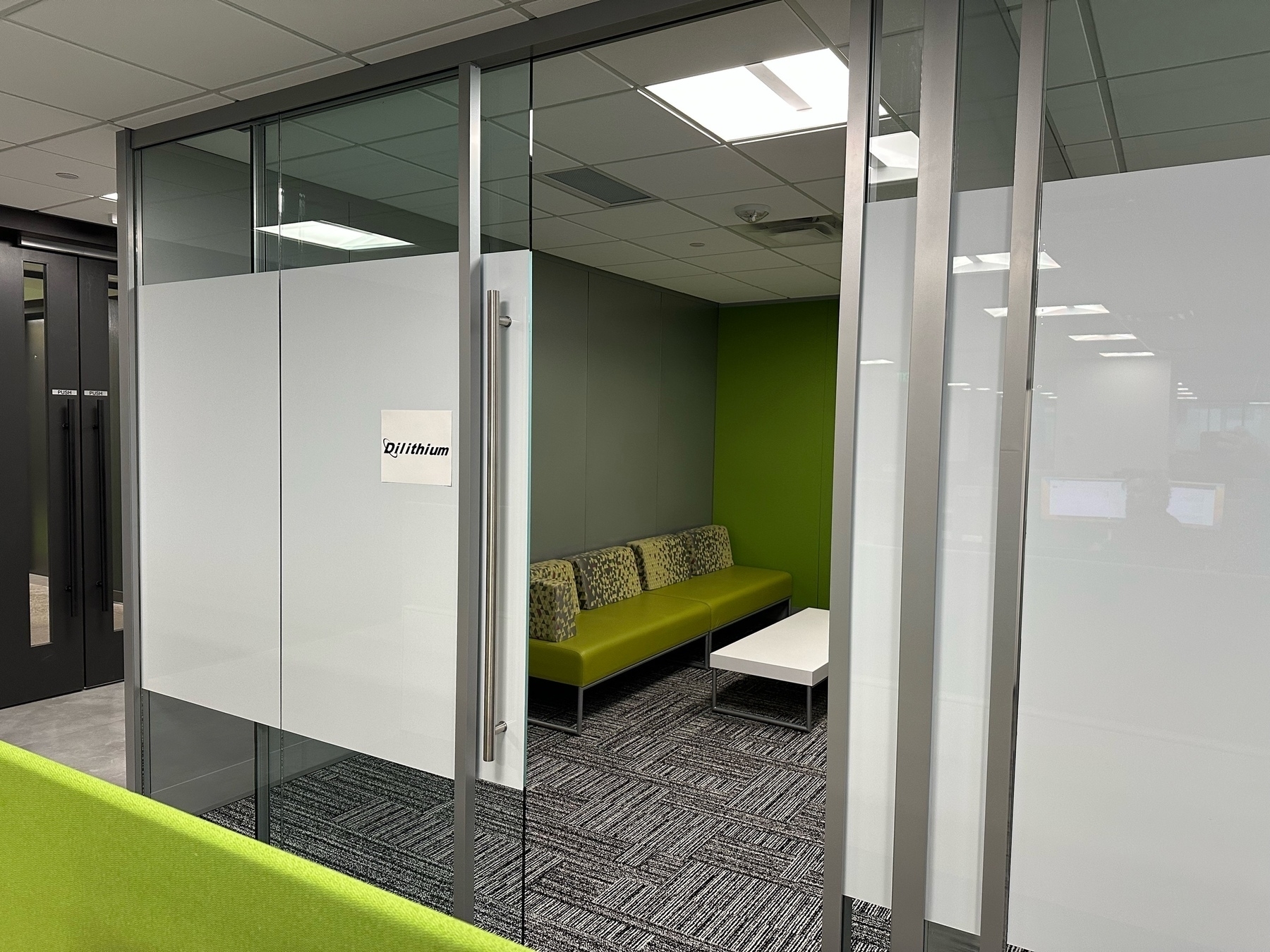 Lyle, Lyle, Crocodile was a really silly movie but a fun family time nonetheless. 🍿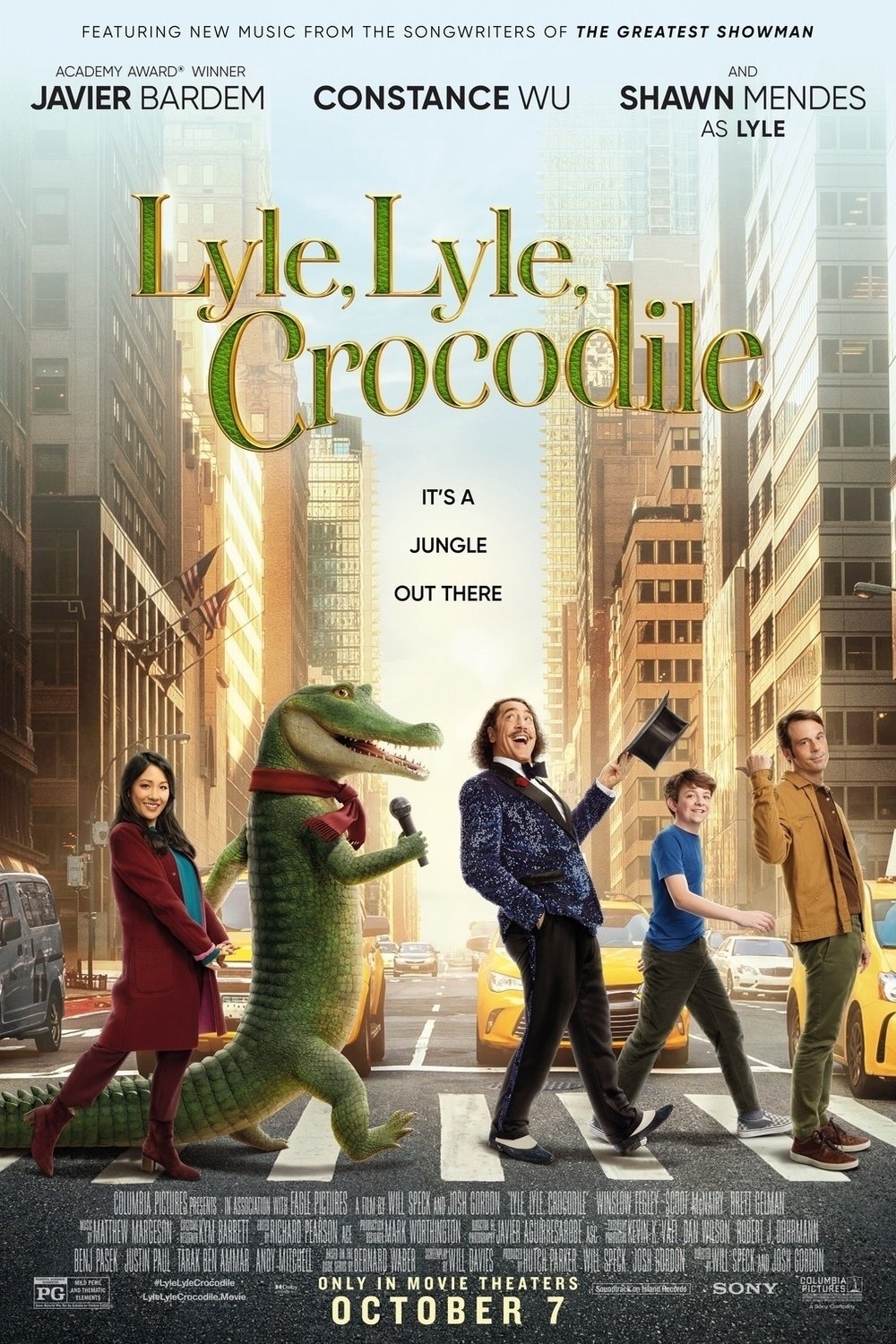 Neeva recently introduced AI search results. It works well for something so new. This search is a good example I was doing for Tyler where the AI was great. The references to sources are key.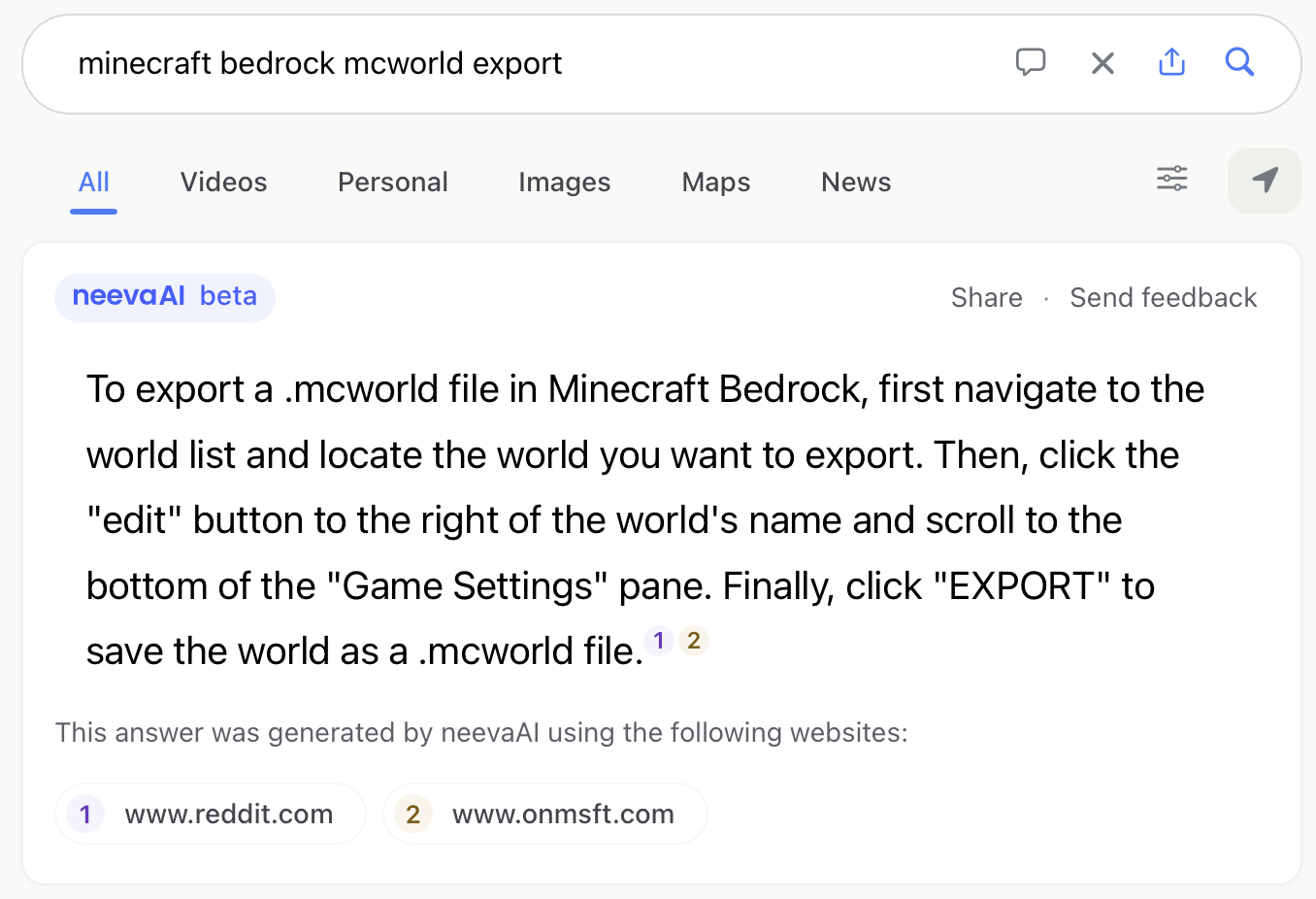 I've tried multiple times to participate in the KZG Ceremony for Ethereum and it times out after hours of waiting. The wait time is 10,143 minutes right now (7 days)!
---
Briefly
A lovely breakdown of data structures that make up PNG files, including sample code to create the files yourself. This is a delightful way to learn more about the PNG file format. 🤓 → Hello, PNG!
Get your ENS name on a hat. I love that this is connected to your wallet so you have to own the name to get it. thingelstad.eth Dad Hat will be on the way shortly! 🤩 → ENS Merch Shop
An attempt to allow you to send email via Ethereum addresses. This would be great, but I'm not sold any of the attempts to do this will work. → Mailchain — Web3 Email
How can you provide remote monitoring of infrastructure, but protect the privacy of the people that are running the infrastructure? Here is one approach. → Introducing Ethical Monitor: A Privacy-Focused Service for Dappnode Alerts | DAppNode
---
Fortune
Here is your fortune…
Don't read everything you believe.
Thank you for subscribing to the Weekly Thing!
---
Recent Issues
---
About
I'm a focused practitioner of the Getting Things Done methodology and am focused on it as a lifelong skill to continually improve my productivity but even more important to give me the mental space and clarity to focus on what I want to focus on at any time.
You can also find me at…
Venmo | LinkedIn | Kiva | Reddit | Buy Me a Coffee | Ethereum: thingelstad.eth | Twitter | Mastadon: @jamie@thingelstad.com | Telegram | Website | Strava | Discord
---
This work by Jamie Thingelstad is licensed under CC BY-SA 4.0.
My opinions are my own and not those of any affiliates. The content is non-malicious and ad-free, posted at my discretion. Source attribution is omitted due to potential errors. Your privacy is respected; no tracking is in place.